Convenience Store Shelving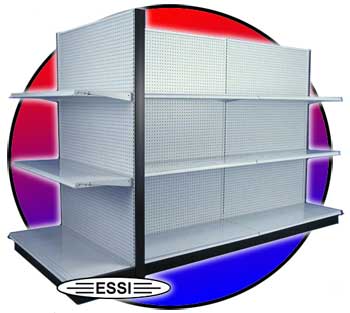 Choose from a large of Madix Convenience Store Shelving in all colors, sizes, depths, and widths plus many accessories and all parts available
As space is so limited in a typical Convenience Store, Gondolas are going to be your best choice as they can be used as an island display and they can utilize wall space to maximize the merchandising floor with product.
Convenience Store Gondolas are available in a double sided and a single sided configuration with heights as high as 96" and above, with depths starting at 12" to 30". Section widths in a 3' and 4' with a 24" and a 30" by special order.
The single sided and double sided gondolas are assembles with all the same pieces making them interchangeable. As low as $85 in stock.